NEXT SALE: FALL 2021 (TBD)
Save up to 40-90% off retail prices, your wallet will love you!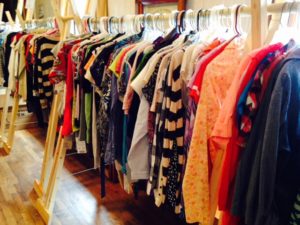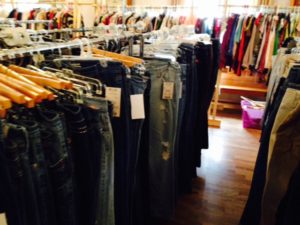 You can't deny the feeling you get when you score a great deal!
Shopping at a Preloved Threads sale is the perfect opportunity to re-energize your wardrobe without the crazy retail prices. And many items are half price on Sunday, the last day of the sale!
TOP 3 REASONS TO SHOP PRELOVED THREADS
It's green!
Buying used reduces the amount of items heading to the landfill and gives the apparel a longer lifespan!
Your money stays in our community!
Shopping at Preloved Threads means you are buying from other local ladies and benefiting your community directly.
It's super affordable!
With the money you will save by buying gently loved items, you'll have more money for other important expenditures!
Shoppers are invited to check out the sale admission free Thursday through Sunday. Or, for a $5 entrance fee (payable at the door), the public can get into the Wednesday night Pre-Sale at 7 p.m. or the Saturday evening Half Price Pre-Sale at 6 p.m. Shopping the Pre-Sales gives you early access to the best deals before they are gone!
Get into the Pre-Sales even earlier with a guest and for FREE by becoming a consignor!